Influence of grafted methoxysylyl groups on the interaction of the silica surface with dimethyl carbonate
E. M. Demianenko

Chuiko Institute of Surface Chemistry, National Academy of Sciences of Ukraine

A. G. Grebenyuk

Chuiko Institute of Surface Chemistry, National Academy of Sciences of Ukraine

V. V. Lobanov

Chuiko Institute of Surface Chemistry, National Academy of Sciences of Ukraine

V. A. Tertykh

Chuiko Institute of Surface Chemistry, National Academy of Sciences of Ukraine

O. M. Tsendra-Boese

Chuiko Institute of Surface Chemistry, National Academy of Sciences of Ukraine

M. I. Terets

Chuiko Institute of Surface Chemistry, National Academy of Sciences of Ukraine
Keywords:
dimethyl carbonate, silica surface, reaction mechanism, density functional theory method, cluster approach
Abstract
The density functional theory method with B3LYP and M06-2x functionals as well as the limits of the second order Mǿller-Pleset perturbation theory with the basis set 6-31G(d,p) was used to calculate energy parameters (activation energy and reaction energy effect) of the interaction of the methylating and carboxylating reagent, dimethyl carbonate (DMC), with models of silica surface, which reproduce different coordination of surface silicon atoms. It is shown that, regardless of the size of the surface model, thermodynamically more likely are the routes that involve the attack of the oxygen atom by the DMC molecule of the surface Si atom surrounded by a large number of silicon-oxygen tetrahedra. When assessing the influence of the methoxy  group previously grafted onto the silica surface using models with different number of –OCH3 groups, it has been found that the attack of the ether atom of the DMC molecule on the surface Si atom, which is associated only with the silanol groups and is located next to the silicon atom to which the methoxy groups were grafted. The results show that with each grafted methoxy group, the energy effect of the corresponding stage increases. This correlates with the experimental data, according to which the methoxylation reaction of the surface of silica with DMC occurs at elevated temperatures.
References
1. Liu Li-Yang, Cho M. J., Sathitsuksanoh N., Sudi p Chowdhury, Scott Renneckar. Uniform chemical functionality of technical lignin using ethylene carbonate for hydroxyethylation and subsequent greener esterification. ACS Sustainable Chem. Eng. 2018. 6(9): 12251 https://doi.org/10.1021/acssuschemeng.8b02649
2. Ono Y. Dimethyl carbonate for environmentally benign reactions. Catal. Today. 1997. 35(1–2): 15. https://doi.org/10.1016/S0920-5861(96)00130-7
3. Okamoto M., Suzuki S., Suzuki E. Polysiloxane depolymerization with dimethyl carbonate using alkali metal halide catalysts, Appl. Catal. A. 2004. 261(2): 239. https://doi.org/10.1016/j.apcata.2003.11.005
4. Protsak I.S., Henderson I.M., Tertykh V., Wen Dong, Zi-Chun Le. Cleavage of organosiloxanes with dimethyl carbonate: a mild approach to graft-to-surface modification. Langmuir. 2018. 34(33): 9719. https://doi.org/10.1021/acs.langmuir.8b01580
5. Protsak I. S., Pakhlov E. M., Tertykh V.A. Peculiarities of chemisorption of dimethyl carbonate on silica surface. PCSS. 2016. 17(1): 88. [in Ukrainian].
6. Protsak I., Pakhlov E., Tertykh V. A New Route for Preparation of Hydrophobic Silica Nanoparticles Using a Mixture of Poly(dimethylsiloxane) and Diethyl Carbonate. Polymers. 2018. 10(2): 116. https://doi.org/10.3390/polym10020116
7. Aricò F., Tundo P. Dimethyl carbonate as a modern green reagent and solvent. Russ. Chem. Rev. 2010. 79: 479. https://doi.org/10.1070/RC2010v079n06ABEH004113
8. Tundo P. New developments in dimethyl carbonate chemistry. Pure Appl. Chem. 2001. 73(7): 1117. https://doi.org/10.1351/pac200173071117
9. Demianenko E.M., Grebenyuk A.G., Lobanov V.V., Tertykh V.A., Protsak I.S., Bolbukh Yu.M., Kozakevych R.B. Quantum chemical study on interaction of dimethyl carbonate with polydimethylsiloxane. Hìm. Fìz. Tehnol. Poverhnì. 2014. 5(4): 473.
10. Schmidt M.W., Baldridge K.K., Boatz J.A., Elbert S.T., Gordon M.S., Jensen J.H., Koseki Sh., Matsunaga N., Nguyen K.A., Su Sh., Windus Th.L., Dupuis M., Montgomery J.A. General atomic and molecular electronic structure system. J. Comput. Chem. 1993. 14(11): 1347. https://doi.org/10.1002/jcc.540141112
11. Head-Gordon M., Pople J. A., Frisch M.J. MP2 energy evaluation by direct methods. Chem. Phys. Lett. 1988. 153(6): 503. https://doi.org/10.1016/0009-2614(88)85250-3
12. Becke A.D. Density functional thermo-chemistry. III. The role of exact exchange. J. Chem. Phys. 1993. 98(7): 5648. https://doi.org/10.1063/1.464913
13. Lee C., Yang W., Parr R.G. Development of the Colle-Salvetti correlation-energy formula into a functional of the electron density. Phys. Rev. B. 1988. 37(2): 785. https://doi.org/10.1103/PhysRevB.37.785
14. Zhao Y., Truhlar D.G. The M06 suite of density functionals for main group thermochemistry, thermochemical kinetics, noncovalent interactions, excited states, and transition elements: two new functionals and systematic testing of four M06-class functionals and 12 other functionals. Theor. Chem. Account. 2008. 120(1–3): 215. https://doi.org/10.1007/s00214-007-0310-x
15. Wales D.J., Berry R.S. Limitations of the Murrell-Laidler theorem. J. Chem. Soc. Faraday Trans. 1992. 88(4): 543. https://doi.org/10.1039/FT9928800543
16. Fukui K. The path of chemical reactions – the IRC approach. Acc. Chem. Res. 1981. 14(12): 363. https://doi.org/10.1021/ar00072a001
17. Protsak I.S., Tertykh V.A., Goncharuk O.V. Hydrophobization of the fumed silica surface with polydimethylsiloxanes in the presence of alkyl carbonates. CPTS. 2014. 5(2): 226.
18. Iler R.K. The Chemistry of Silica: Solubility, Polymerization, Colloid and Surface Properties and Biochemistry of Silica. (New York: John Wiley & Sons, Inc., 1979).
19. Grebenyuk A.G., Kravchenko A.A., Lobanov V.V. Simulation of silica surface structure by quantum chemical methods (Review). PCSS. 2009. 10(4): 833 [in Ukrainian].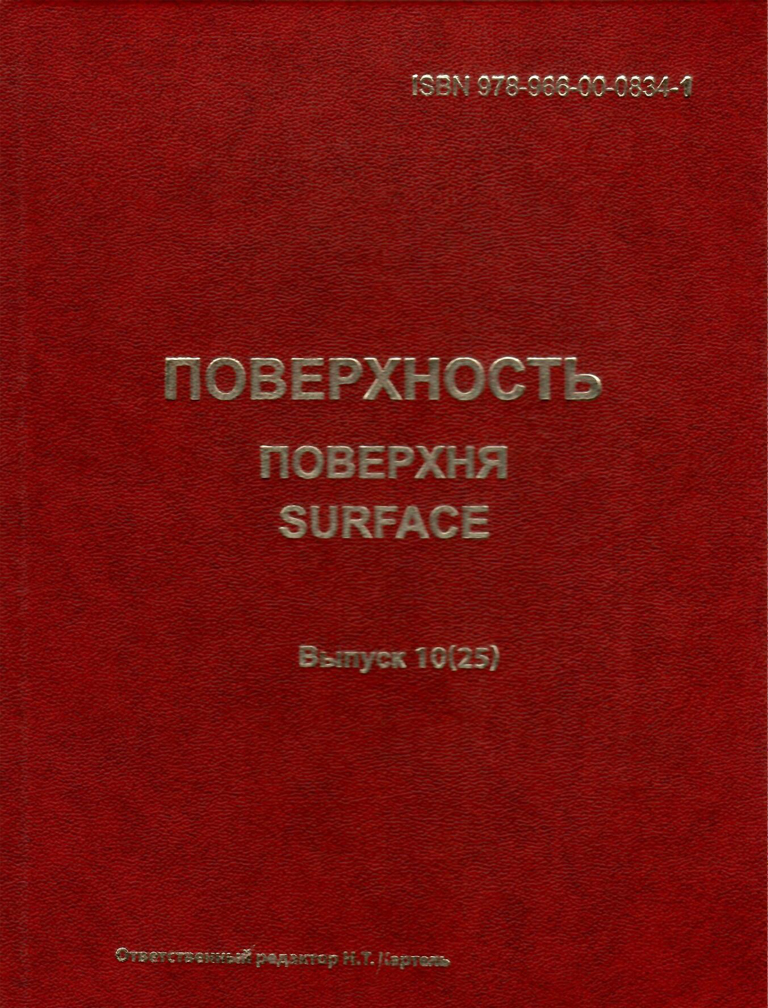 How to Cite
Demianenko, E. M., Grebenyuk, A. G., Lobanov, V. V., Tertykh, V. A., Tsendra-Boese, O. M., & Terets, M. I. (2019). Influence of grafted methoxysylyl groups on the interaction of the silica surface with dimethyl carbonate. Surface, (10(25), 51-61. https://doi.org/10.15407/Surface.2018.10.051
Section
Theory of surface chemical structure and reactivity.