The possibility of using filamentous fungus in the technology of the formation of highly porous surfaces on biocompatible substances
M. O. Vorobets

Chernivtsi National University

V. V. Strebezhev

Chernivtsi National University
Keywords:
biocompatible substances, highly porous surfaces
Abstract
This work reports the possibility of using fungal mycelium to form the highly porous surfaces of biocompatible substances by the example of calcium acetate. The main aim of the work was the search of conditions for forming of porous structures from the volatile molecules of calcium acetate on microscopic filaments of fungal mycelium and the study of the surfaces formed from calcium acetate. Highly porous surfaces were formed by the condensation of volatile calcium acetate molecules on the fungal mycelium during vegetative development under condition close to room temperature. Various conditions allow the mean pore size of the surface of calcium acetate to range from 25÷50 μm. Experiment shows that the using of the natural structure of fungal mycelium as the filamentous substratum for condensation of the solid highly porous formations of calcium acetate can change the porousness of our samples and vary the use of these biocompatible materials in different spheres.
References
1. Rivrak N., Tas A.C. Synthesis of calcium hydroxyapatite-tricalcium phosphate (HA-TCP) composite bioceramic powders and their sintering behavior. J. Am. Ceram. Soc. 1998. 81(9): 2245.
2. Raynaud S., Champion E., Bemache-Assolant D., Thomas P. Calcium phosphate apatites with variable Ca/P atomic ratio. Biomaterials. 2002. 23(1): 1065. https://doi.org/10.1016/S0142-9612(01)00218-6
3. Boner H. Calcium orthophosphates in medicine. Injury. 2001. 10(1): S114.
4. Hench L.L. Bioceramics: from concept to clinic. J. Am. Ceram. Soc. 1991. 74(1): 1487. https://doi.org/10.1111/j.1151-2916.1991.tb07132.x
5. Hench L.L. Bioceramics. Am. Ceram. Soc. 1998. 81(1): 1705.
6. Elliot J.C. Structure and Chemistry of the apatites and other calcium orthophosphates. Elsevier. 1994. 18(1): 404.
7. Gapta S., Sharma K., Sharma R. Myconanotechnology and application of nanoparticles in biology. Rec. Res. Sci. Technol. 2012. 4(8): 36.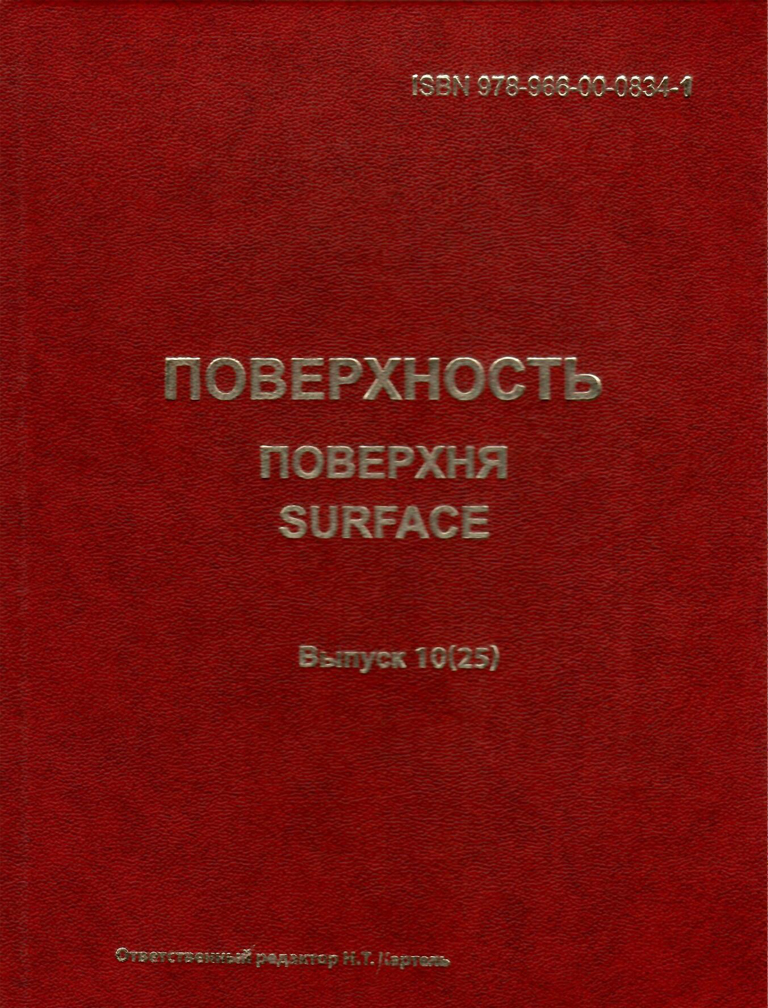 How to Cite
Vorobets, M. O., & Strebezhev, V. V. (2019). The possibility of using filamentous fungus in the technology of the formation of highly porous surfaces on biocompatible substances. Surface, (10(25), 137-141. https://doi.org/10.15407/Surface.2018.10.137
Section
Physics and chemistry of surface phenomena